Let Us Craft The Perfect Website For You
Your website is essentially an ambassador for you and your business online. This is what will be representing you to the world and your local prospects and customers and it's up to that website to ensure that all the traffic you direct to your site comes away thinking your business is going to be the right choice for their requirements.
Or perhaps your business actually revolves around your website? Maybe you plan on monetizing a website to provide your primary source of income. Either way, the most important thing is that your website makes the perfect impression and directs your traffic to an action…  click here, or call now, or buy this.
In short, businesses these days live and die by how effective their website is. This is an incredibly important investment and one that can provide incredible ROI if you get it right.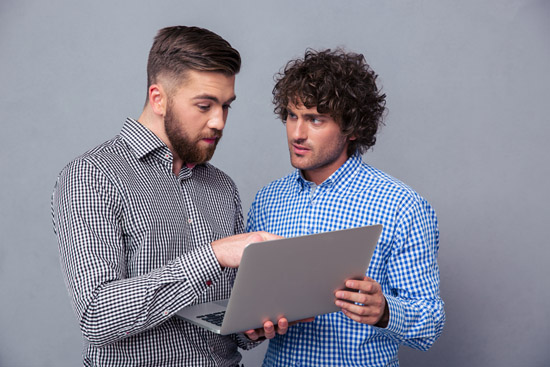 Perfectly Functioning, Crafted Websites
At Perth Local Marketing we understand every aspect of great web design, development and marketing and can build your site in such a way that it will be perfect for expanding and growing your business. We create sites that work perfectly, that look beautiful and that thrive on Google.
Google wants your website/business to be an 'authority' in your industry.  Relevant, fresh and consistent content prick up the 'ears' of Google.  If you manage your site and optimise it correctly for your keywords, this puts you in a strong position for better (ideally first-page) search results.
How do you really know if a website is working? Because it will increase your traffic, your engagement and your sales. We focus on the bottom line to create websites that work for their business.
What Makes A Great Website?
So what makes a great website?
A great website needs to make the right impression as soon as you load it up. This means it should look highly professional, modern, eye catching and crisp design that should feature high resolution images and an intuitive layout. At the same time, it should be effective in immediately communicating what your business is about, who it's aimed at and what you're providing.
If someone lands on your page and they don't instantly know what it is that you're selling/providing then they will likely leave within the minute. Then they need to know where to click, how to get the information they want and what to do next. Don't be mistaken – a minute is actually a relatively average amount of time for punters to spend on any website!
But these days, it's not enough for a web design to simply look the part. At the same time, it needs to be designed with SEO in mind so that Google can easily search and index its pages and content. It also needs to work on all manner of different screen sizes and devices. If your site doesn't use a responsive design for mobile, if it doesn't have touch-friendly controls, then you are going to get penalized by Google and you're going to lose visitors.
Your page needs to load quickly – especially on a mobile phone – it needs to present information in the right manner and it needs to be free from errors. This is all part and parcel of a great, well-crafted website for your business.
For a free quote and to find out more, get in touch and we'll be happy to talk!
Like to get our FREE 21 Point Website Checklist?
Then right-click to download it.  Have a read through it and see what your site may be missing.
And if you have any questions, please get in touch.