SEO & Search Engine Marketing
Let Us Help You Climb The Rankings
SEO (Search Engine Optimisation) is also known as Search Engine Marketing (SEM). Either way, it deals with the process of your website gradually climbing the rankings of Google and other search engines so that you can build your audience and start directing more targeted traffic to your website – people that are actually searching for what you're offering.
Search engine marketing offers fantastic ROI for businesses as compared to PPC or 'pay per click' advertising.  Most people will know this as 'Adwords' – the paid ads that are displayed on a search results page.
For organic/natural search results, once you've put in the ground work, you will have built a stable foundation that will ensure great visibility on the SERPs (Search Engine Results Pages) which will in turn steadily drive traffic to your site for years to come.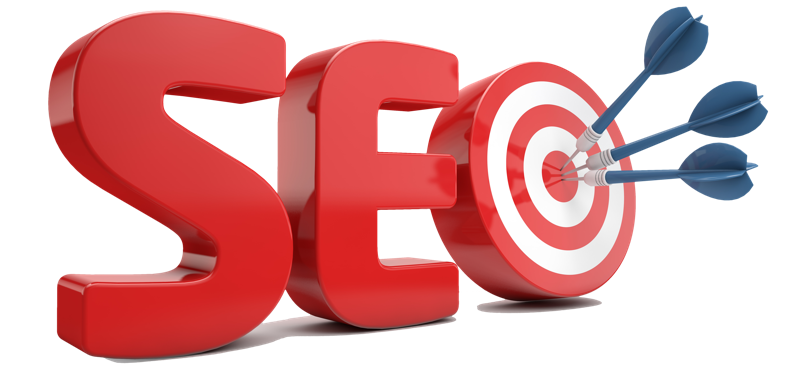 Proven SEO Practices!
At Perth Local Marketing, our specialty is local SEO.  That means we concentrate on ranking websites for local businesses and search terms (keywords). We are currently ranking websites for keywords such as:
pool shop rockingham; timber doors perth; computer repairs rockingham; personal trainer scarborough;
conveyancer rockingham; builder rockingham
This is achieved by properly optimising your website for these keywords.  There are two aspects of SEO that are required to help your website rank:
ON-page
OFF-page
Let us quickly explain each one…
On-page SEO:  Did you know that there are around 236 signals Google looks for in terms of keyword optimisation on your website?  Thankfully, there are a small number of ESSENTIAL elements that need to be on your website.  These include:
your keyword in page titles
your keyword in page URL's
your keyword throughout your page text (4%)
your keyword in image filenames
your keyword in image 'Alt' tags and descriptions
keyword optimised descriptions and metatags
internal page linking with contextual/anchor text
Off-page SEO: Off-page SEO refers to the way your website is linked to other websites.  These are referred to as 'inbound links'.  These are important as the more of these you have (of good quality), the more Google will use these as indicators that your site is worth showing in the sear results.  The kinds of links you need include:
citations (these are listings in quality business directory sites)
links from industry websites
links forums and blogs
social media links (bookmarks, Facebook, youTube, Twitter etc)
When you have both of the SEO options working on your website, this is when you should start to see improved rankings on the Search Engine Results Pages (SERP's) for your keyword(s).
Scammy paid SEO services?  Do you get bombarded with offers of SEO from overseas providers?

Unfortunately, not all SEO providers are genuine or up-to date with Google SEO guidelines.  They will usually 'guarantee' to get you ranked on the first page (but for very low competition keywords with little traffic).  Others may provide very low- quality backlinks.  Just about all of them will do this WITHOUT first auditing your website to ensure your on-page SEO is correct.  So, ask if they understand on-page, before discussing your SEO requirements with them.  Remember, traffic to your website is vital to getting leads and new customers.  Don't get caught with unscrupulous or outdated providers.
Perth Local Marketing is absolutely committed to providing local SEO services for Perth businesses the right way. Our SEO practices have been proven to get results time and again while focusing on quality content and readability. We work with each client in order to provide a tailor-made strategy that works within their budget and then we work tirelessly to execute that plan with precision. We have been providing SEO services for years now and always stay on top of the most recent updates and changes to ensure we're right at the cutting edge.
What's more, we offer complete transparency and communication at every step of the way. We never leave clients in the dark and ensure that you always know precisely what we're doing to help you get to number one.
What Is Good Search Engine Marketing?
When choosing your search engine marketing provider it's important to be careful who you choose to go with. Search engine marketing is a very exact science and when done incorrectly it can cause more harm than good.
The key thing to remember is that Google wants to make sure that its users are able to find the kind of great content and services that they're actively looking for. That means they want to try and remove the low quality sites from their results and bury the webmasters and companies that use 'spam' techniques to climb the SERPs.
In the past, you could effectively get to the top of Google by simply cramming your content with the same keyword over and over again and posting your link on as many sites as possible. But Google is constantly improving its algorithms and always refining the way it finds the best content. If you follow these same practices today – which some SEO companies still do – then you will end up getting penalized and removed entirely from the results.
Instead, the key is to focus on delivering high quality content to the readers, while at the same time making sure that Google is able to find and recognize that content for what it is. That means using your locally optimised keywords, it means building links on high quality blogs and sites across the net and it means creating sites that are highly optimised in terms of mobile compatibility and page load times.
This is how you do search engine marketing right. This is how you build success that will last and that is future proof against future algorithm changes.
To start your search engine marketing analysis get in touch.