Perth Web Video Marketing
Your Own TV Channel Direct To Customers & Prospects
Warning: If you want to make sales and grow your business, you can't ignore Web Video any longer.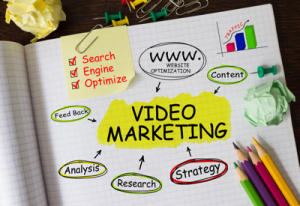 For some people, the mere mention of video makes them extremely nervous.  Will they have to be in it?  What do they need to actually make it.  How will it get seen?  And aren't TV commercials expensive?
Thankfully, with web video marketing, there are many options, so rest easy as we take you through them.
Firstly, you  don't necessarily need to appear in your video.  There are other options including using a voice over or simply just music, while images and text tell the story.
We work on getting your videos seen by setting up and optimising a youtube channel for your keywords as well as video pages on your website.
And for cost, with videos able to be shot on smartphones and no 'air time' to buy, the costs to promote your business with video have dropped dramatically.
And there's good reasons to embrace video for marketing and promoting your business…
Did you know that 50% of mobile traffic is now dedicated to online videos? Yet, there are still millions of businesses that aren't taking advantage of this lucrative marketing channel. Is yours one of them? If so, keep reading…
Imagine drawing in hundreds of new potential customers in a matter of weeks. Well, with video marketing you don't have to imagine.
A massive 78% of consumers watch online videos each week. Statistics also show that if the word ëvideoí is included in an email subject line, it increases its opening rate by 19%, decreases unsubscribes by 26% and increases click-through rates by an impressive 69%.
The point is, online videos sell. Consumers prefer to find out about a business and its services by viewing videos. So if you're currently not making use of video marketing, you could be really missing out.
So what exactly can video marketing do for your business? Well, if done correctly it can:
– Significantly boost traffic to your site
– Increase conversions, leads and sales
– Build up brand awareness
Furthermore, online videos are easier to find in search engine results. So if you want more search engine exposure, video is the best way to do it.
However, it takes more than simply releasing a video on the web to get results. Your youtube channel needs to be setup and optimised correctly for your keywords.  This is an extremely important aspect of getting your videos seen and ranked by Google.
Here's how we help…
Perth Local Marketing strongly believes in the power of online video marketing. Not only that, but we know what it takes to create campaigns that successfully boost website traffic, sales, and revenue.  With our strong background in broadcast video production, we are a unique company that provides quality production for various budgets and for different uses.  We produce 'feature' videos for your business, as well as content videos for SEO and on-going marketing.
We can handle the entire process from creating your videos, to publishing them, to driving traffic to them – leaving no stone unturned.
Ready to get started?
Contact us now for your FREE initial consultation so we can explain exactly what we can do for you!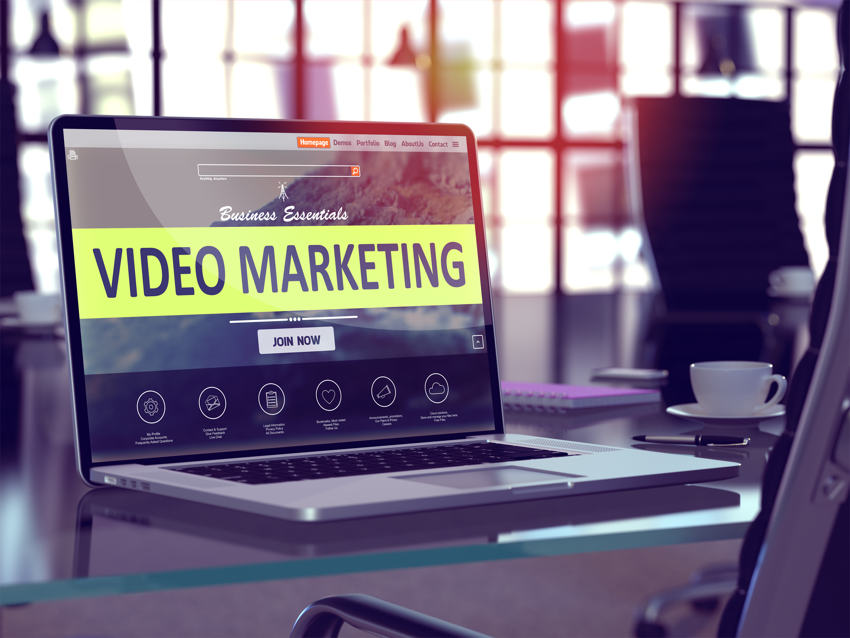 Video Gives Your Business The Competitive Edge
Social media marketing these days is a broad term that encompasses a number of different subjects. This isn't just a matter of posting regular Tweets – instead companies need comprehensive social media strategies that will straddle multiple channels and that will work to effectively build followers, trust and sales.
Perth Local Marketing creates customised videos tailored to your business's marketing and promotional needs. From script to final video upload, we create a digital marketing campaign which aims to promote those videos and your company to your target audience.
We don't just slap a 'cartoon' style video together and send you on your way!
We write a script with you, then produce the video using best practice ( we have an extensive video production background… from working on 'Playschool' to 'Kochie's Business Builders').  We combine quality, affordable production with online marketing expertise.
So, if you're looking to draw in new website traffic, build brand awareness and boost your search engine rankings, video marketing is exactly what you need.
With videos taking up a huge portion of consumer internet traffic, it highlights just how important this marketing method is for businesses today. However, with the massive number of videos being released online each day, it's hard to get yours to stand out.
With more than 35 years of experience, we offer a unique combination of high-definition videos, optimised video distribution, and targeted online video advertising to help your business get noticed online. 
Here are a few common questions we receive about video marketing…
How can video marketing help my company?
Videos marketing can be a lucrative marketing method for any business in any sector. When performed correctly, it helps drive in new traffic, build a loyal customer base, and establish your company as a leader in the industry. As a result, you can expect a significant increase in sales.
Videos are preferred by consumers over written content and can help deliver your message quickly and more effectively. The potential benefits are huge, but it's vital you use the latest techniques and trends to stay ahead of your competitors.
Why should I use your company instead of marketing the video myself?
While it is possible to market your own videos, it's actually a very time consuming, difficult process. There are a lot of mistakes you could end up making which could actually waste your time and drain your budget while producing zero results.  Perth Local Marketing has years of experience creating, optimising and distributing videos across multiple digital channels. We know what works and more importantly, what doesn't work. By hiring our company, it frees up a lot of time for you to concentrate on running your business and also guarantees professional, effective results.
Will my video be accessible to everyone?
Yes. We can optimise your video for a wide range of media channels. This allows you to distribute your video to several target audiences. We'll discuss your requirements and come up with a video marketing plan that best fits your companies needs. We also ensure all videos are accessible via desktop, mobile and tablet devices. So no matter how your target audience is choosing to get online, they'll be able to see your video clearly, without any issues.
How quickly will I see results?
Results can be seen in a matter of days in some cases, but it all depends on your specific requirements and level of competition. We work hard to ensure that your videos are noticed as quickly as possible and will be able to give you a better timescale after discussing your overall goals and objectives.
How will I know if your video marketing service is working?
As well as actually seeing more traffic being driven to your website, we provide monthly reports. These will not show you exactly who has viewed your videos, but it will show how many people have watched them and highlight where your videos are getting the most attention.
What will it cost?
The exact costs will be determined once we have discussed your requirements. We tailor our video marketing services to fit each individual business so prices do vary.
Don't see the answer to your questions?  Contact us today and we would be happy to speak with you!  Call Glenn on 0408 462 994
Tailored Action-Plan
At Perth Local Marketing we can handle every aspect of your web video marketing, from scripting to production and internet presence. Let's discuss your business and your goals with you and create a tailored action-plan that will help you to promote your business effectively.
To discuss your strategy further, contact us.